New Boyer Trucks St. Michaels location opening soon, now hiring! - Press Release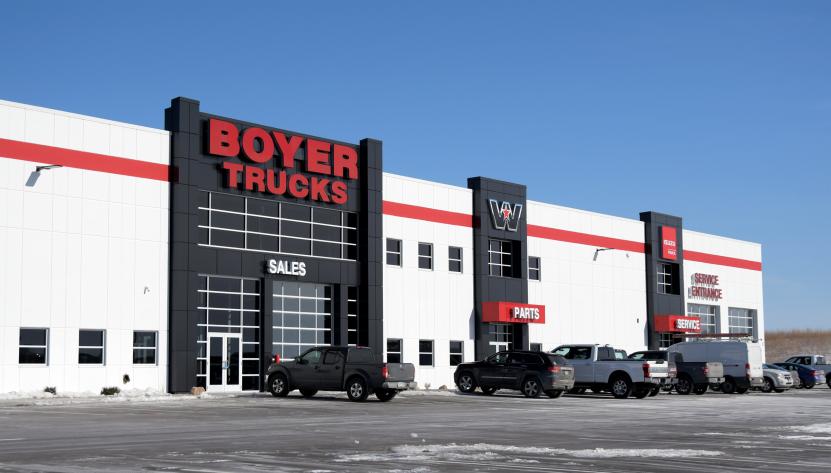 New Boyer Trucks Location Coming Soon, Hiring Now!
St. Michael, MN - Boyer Trucks, a service, parts, and sales center for medium- and heavy-duty vehicles, is set to open a new location at 4631 Odessa Ave NE, St Michael, MN 55376 on March 1st, 2022. With eight total Boyer Trucks locations throughout the Midwest, this new facility will serve as the company headquarters and flagship location.
At the new 20-acre state-of-the-art facility, certified mechanics will provide service for medium- and heavy-duty vehicles as well as service for heavy-duty trailers. The location will feature 30 service bays, including two vehicle wash bays and a large vehicle showroom. Vehicle sales will include both new and used Western Star trucks, Isuzu commercial vehicles, Autocar Yard trucks, heavy-duty trailers, and used light-, medium-, and heavy-duty vehicles. Additionally, the center will provide work-ready vehicles, including box trucks, dump trucks, plow trucks, flatbed trucks, day cabs, cab and chassis trucks, reefer trucks, roll-off trucks, and sleeper trucks.

At the new Boyer Trucks center, a huge vehicle parts warehouse and parts showroom will offer added convenience for commercial vehicle owners. Here, parts experts will assist customers with locating both aftermarket and OEM parts. Same-day part delivery and outside parts sales will also be offered from the new location.
All service work will be performed by Elite Support Certified Technicians who are certified to work on medium-duty and heavy-duty trucks and heavy-duty trailers. With access to the latest equipment and tools, technicians will be available to tackle repairs and maintenance services spanning commercial vehicle types. Climate-controlled vehicle inspection drive-up bays and heated shop floors will enhance the comfort of staff and customers alike.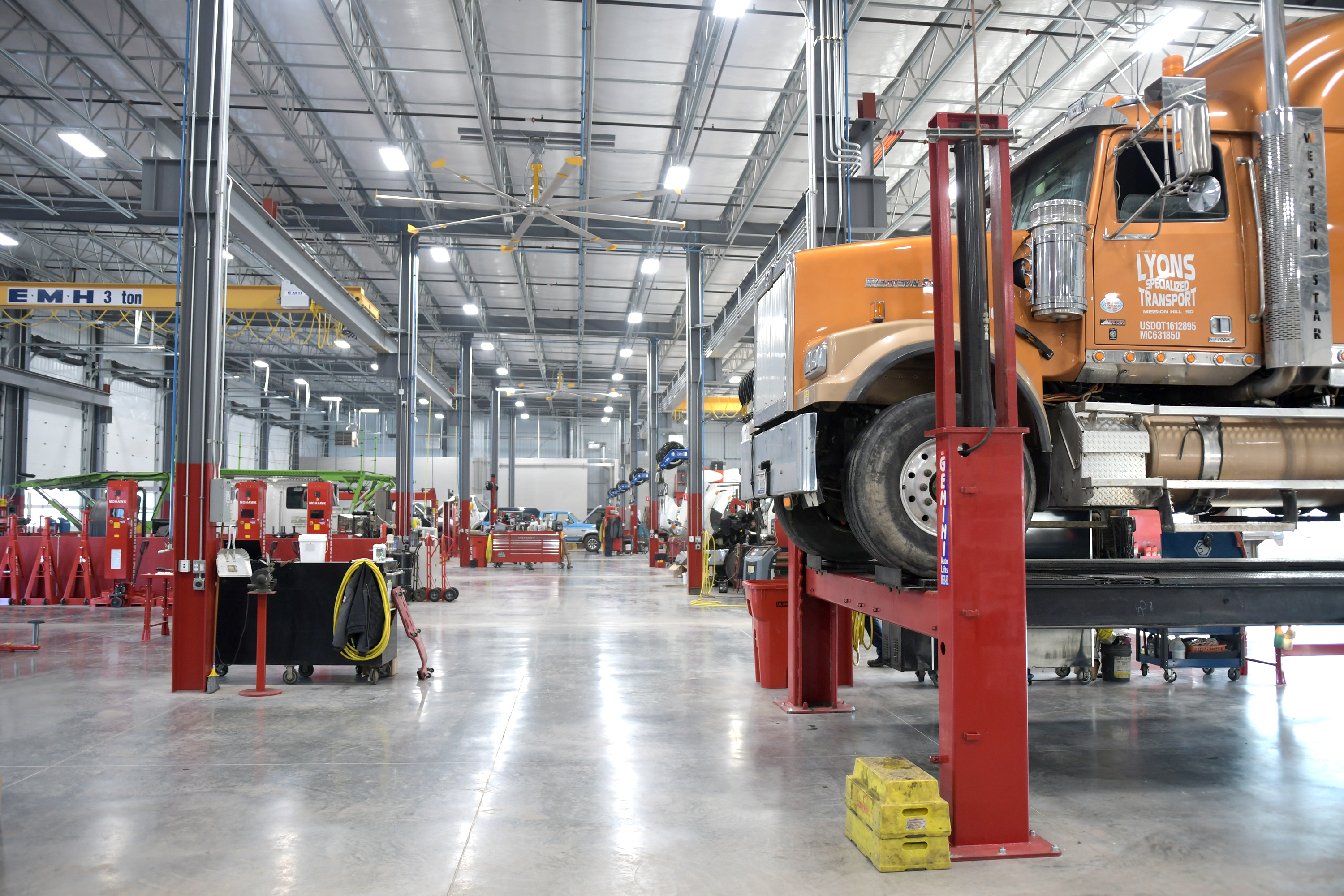 Vehicle services to be offered at the new location include air conditioning, alignments, alternator and starter repair, motorhome & RV repairs, diagnostics, driveshaft repairs, DOT inspections, electrical engine repairs, electronic repairs, engine rebuilds, express lane service, flywheel machining, frame alignment, glass repair, oil and lube maintenance, radiator repairs, step van service, suspension and springs repair, trailer repair and services, transmission and differential services, welding and fabrication, and warranty on authorized products.
As well as being the site for parts, services and sales, the new location will feature, EV charging stations, RV repair & dumpsite, and a dedicated drivers' lounge with TVs, lounge chairs, and vending machines. Drivers will also enjoy dedicated showers, with washers, and dryers on-site, letting drivers relax while Boyer services their vehicle.
In addition to providing the community with easy access to premium services, parts, and sales, the new location will become an integral part of the local economy. Backed by the trusted Boyer name, the center will add desirable jobs to the local community. For those interested, the location is now hiring truck & trailer salespeople, fleet trucks salespeople, diesel technicians, RV mechanics, IT network admin, warehouse workers, lube techs, student service technicians, parts managers, inside parts salespeople, outside parts experts, parts delivery drivers, call center parts experts, staff accountant, cashiers, custodians, and receptionists. Known for their quality career paths, Boyer Trucks offers competitive pay, paid holidays, medical, dental, disability and life insurance, generous 401(k) match, and employee discounts on parts, services, and vehicles. Additionally, technicians can qualify for a $5,000 sign-on bonus, and parts experts can qualify for a $3,000 sign-on bonus.
For more information on Boyer Trucks and how to drive your career forward, visit our www.BoyerTrucks.com
About Boyer Trucks
Boyer Trucks continues to keep pace with changing markets while embracing a commitment to superior customer service and strong values. "We are proud of our strong history and the truly great people that work for Boyer," said Kurt Schmidt, Boyer General Manager/Vice President. "The Boyer team is focused on the customer experience; we want our customers to love their vehicles, our service centers, and our parts operation."