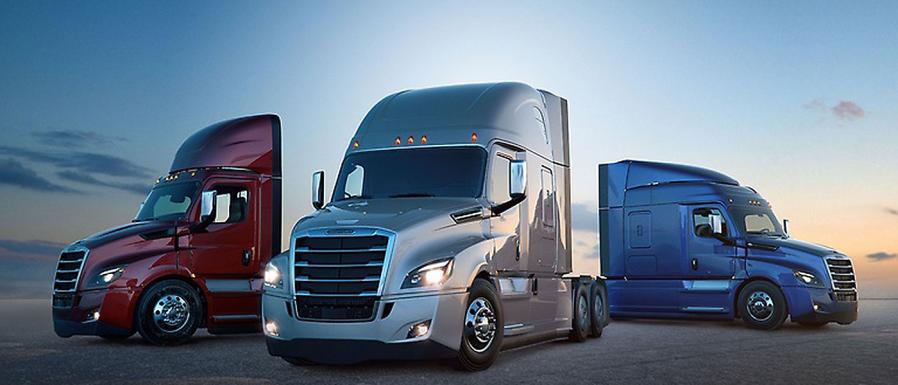 Freightliner Near Me
Boyer Trucks is your Midwest Freightliner dealer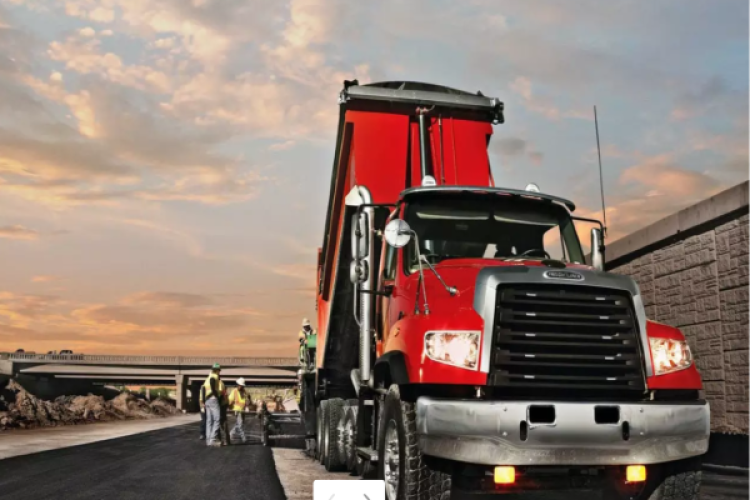 About Freightliner Trucks
Freightliner is the best-selling brand of heavy-duty trucks in North America
Since 1942 Freightliner has been manufacturing lightweight and durable trucks with an emphasis on quallity through innovation and reliability. Freighliner trucks are engineered with business owners and profesisonal truck drivers in mind, making them one of the most respected names in the industry.
Elite Support Certified Service Centers
Freightliner Service and Parts
Boyer Freightliner technicians are highly trained and certified to perform whatever work you may need on your Freightliner Truck. The Boyer Trucks Parts Department maintains a comprehensive inventory of high-quality OEM and aftermarket Freightliner parts for all your vehicles.
FAQs
What types of trucks does Freightliner make?

Freightliner makes a wide range of the most recognizable types of trucks on the roads today. Freightliner makes electric, medium duty, natural gas, on-highway, and heavy-duty trucks. These trucks are perfect for an abundance of reasons, including bulk haul, construction, fire and rescue, logging, heavy haul, towing and recovery, and so much more. Boyer Trucks offers the full line of Freightliner trucks, North America's leading manufacturer of medium-duty and heavy-duty diesel trucks. The Boyer Trucks team is ready to walk you through the options Freightliner brings to trucking needs of any size! Boyer Trucks sells and services the following types for Freightliner trucks: box trucks, cab & chassis trucks, concrete mixer trucks, day cab trucks, dump trucks, flatbed trucks, hauler trucks, hydrovac trucks, reefer trucks, refuse trucks, septic trucks, sleeper trucks, step vans, water trucks, and winch trucks.

Are Freightliner trucks good?

Freightliner is the best-selling brand of heavy-duty trucks in North America. Freightliner is proud that real people still build trucks with their own hands, ensuring comprehensive craftsmanship. The manufacturing team is made up of thousands of skilled, committed employees, each dedicated to the highest standards of workmanship and quality. Freightliner's reliability and durability are consistent throughout the entire fleet of vehicle options, sure to exceed your expectations.

Why are Freightliner trucks so popular?

Freightliner trucks are increasingly popular due to their diverse range of trucks, high quality, and impeccable industry standards. Freightliner is the market leader in the United States, accounting for 33.6% of trucks sold by major manufacturers in 2021. Focused on continuing commitment to innovation, technology and responsive customer relationships has made Freightliner one of the most respected names in the industry.

Who owns Freightliner?

Freightliner is proud to be part of DaimlerChrysler AG, the world's leading manufacturer of commercial vehicles. Truck Group head Andreas Renschler proclaimed, "Today, Freightliner is not only an integral part of the DaimlerChrysler Truck Group and the pillar of our North American commercial vehicle operations, but it is also the Group sales leader for our entire truck business."

What is the most popular Freightliner truck?

The Cascadia model is the most popular Freightliner truck. The Cascadia is the most advanced on-highway truck Freightliner has ever offered. Advanced aerodynamics help it slice through the air and boost fuel efficiency. Smart exterior design improves basic vehicle servicing, increasing uptime. Visit or call Boyer Trucks to learn more about the Freightliner Cascadia today.

Does Boyer Trucks offer financing on Freightliner trucks?

Yes, our team at Boyer will help you every step of the way in the process of financing your new or used Freightliner truck.

Is Boyer Trucks an Elite Support Certified location for Freightliner?

Yes, Boyer Trucks has five Freightliner Elite Support Certified locations across the Midwest: Lauderdale, MN; Savage, MN; Sioux Falls, SD; St. Michael, MN; and Superior, WI.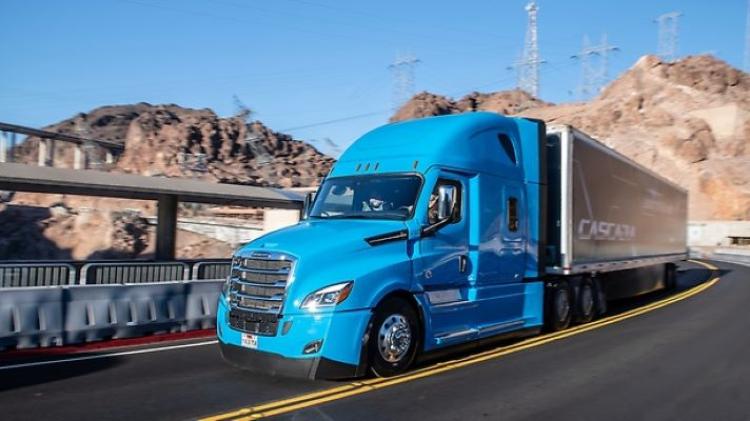 Boyer Trucks: Your Freightliner Dealer
New & Used Freightliner Trucks for Sale
Freightliner trucks are designed to deliver results that build businesses and grow bottom lines. Based on "purpose-built" manufacturing processes, Freightliner Truck Operating System (TOS) allow them to repeatedly deliver vehicles that offer the highest performance in every application. Setting the standard for innovation and quailty, Freightliner uses cutting-edge manufacturing technology to produce superior trucks, putting them through strict testing to ensure their quality. Calibrated robotics and other automated systems enable us to consistently achieve precise results on every production line. Freightliner is proud that people still build their trucks, despite the tremendous investment in their machinery and automation. Employing thousands of skilled and dedicated employees, you can be confident that you're receiving a truck that's been precisely manufactured to perform as designed for years to come.
Shop new and used Freightliner trucks at Boyer Trucks. Our trucking and transportation experts are here to help you find the right truck for your business.
Visit a Freightliner dealership near me in:
Lauderdale, Minnesota | Savage, Minnesota | St. Michaels, Minnesota | Superior, Wisconsin