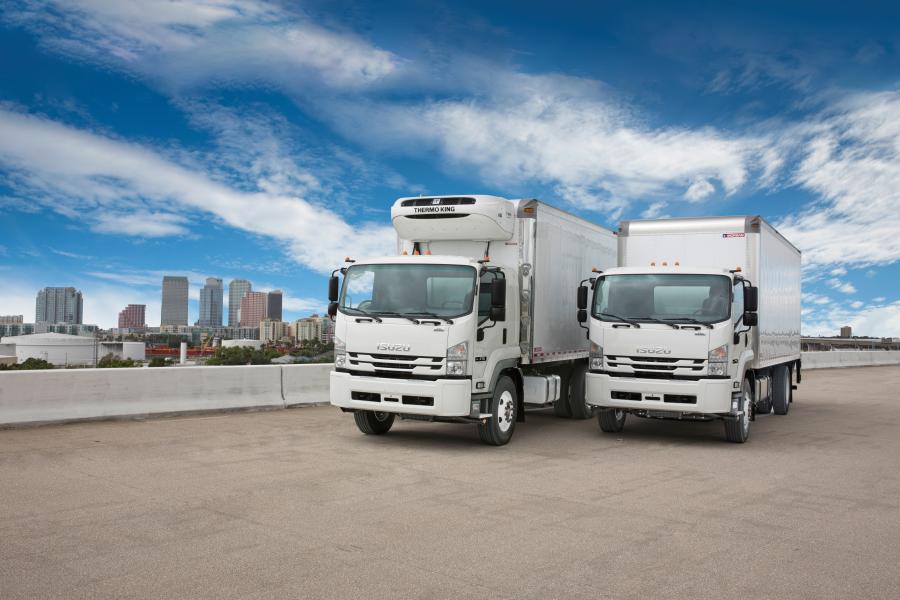 Isuzu Trucks Near Me
More Than a Chassis. Best Selling Low Cab Forward Truck in America.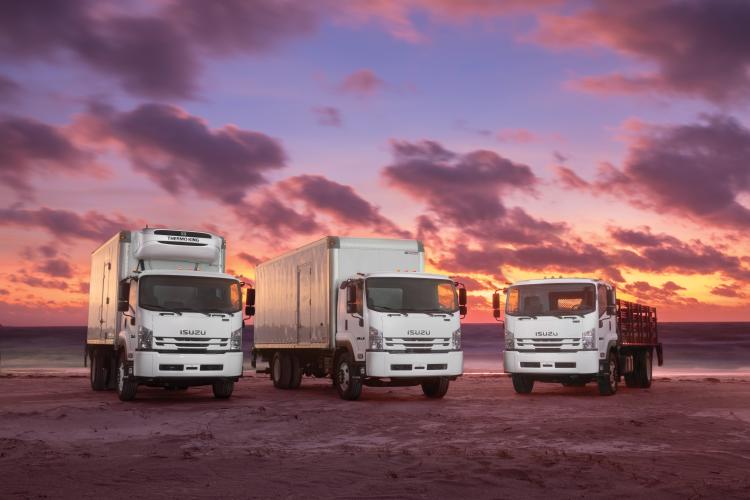 Isuzu Commercial Vehicles
Everything You Need in a Work Truck
Isuzu Commercial Trucks are designed to be efficient and comfortable, which translates into less downtime and lower maintenance costs. Boyer Trucks is the largest Isuzu dealer in the Midwest, and we'll help you find the right New or Used Isuzu truck for your business.
Isuzu Commercial Vehicles
Parts and Service
Boyer Isuzu technicians are highly trained and certified to perform whatever work you may need on your Isuzu vehicle. The Boyer Trucks Parts Department maintains a comprehensive inventory of high-quality OEM and aftermarket Isuzu parts for all your vehicles.
FAQs
What type of Vehicles do you sell?

Boyer Trucks specializes in New and Used Isuzu commercial vehicles. This includes keeping an inventory of all popular Isuzu models including the N-Series and F-Series with many configuration styles including box trucks, dump trucks, flatbeds, landscaping bodies, and more.

Does Boyer Trucks Service Isuzu Vehicles?

Yes, Boyer Trucks boasts a large service network across our 9 locations. Boyer Trucks is a certified Isuzu Commercial Vehicle service representative. Our state-of-the-industry service facility can handle any job you may need done to your work vehicle.

Do you sell Isuzu Parts?

Yes, Boyer Trucks offers a full line of OEM and aftermarket parts for all Isuzu models and years.

Is Boyer Trucks Isuzu open right now?

Yes, we are open 5 days a week to better serve our customers.

Can I buy a Isuzu Commercial Vehicle from Boyer Trucks right now?

Yes, we offer a full line of Isuzu trucks including road ready upfitted work vehicles. You can also custom order any commercial vehicle from us to fit your exact specifications.

Does Boyer Trucks Deliver Vehicles?

Yes, once you order a vehicle with us, we will work with you to transport it anywhere in the continental United States.

Can I buy commercial vehicles with work bodies?

Yes, Boyer Trucks offers upfitted ready to work Isuzu vehicles for sale like dumps, service bodies, flatbeds, box trucks and more. We will also work with you to build you a custom upfitted work vehicle to fit your exact specifications.

Do You offer Isuzu Warranty Plans?

Yes, we can work with you to protect your work vehicles with a tailored Isuzu Warranty Plan, for all your new or used work vehicles.

Do you offer Telematics on your vehicles?

Yes, all our new vehicles are capable of being equipped with Telematics. We will be more than happy to help you set up your Telematics today!

Do you offer easy vehicle financing?

Yes, Boyer Trucks will help you every step of the way in the finance process to ensure you drive away in a new Isuzu work vehicle, helping your business grow.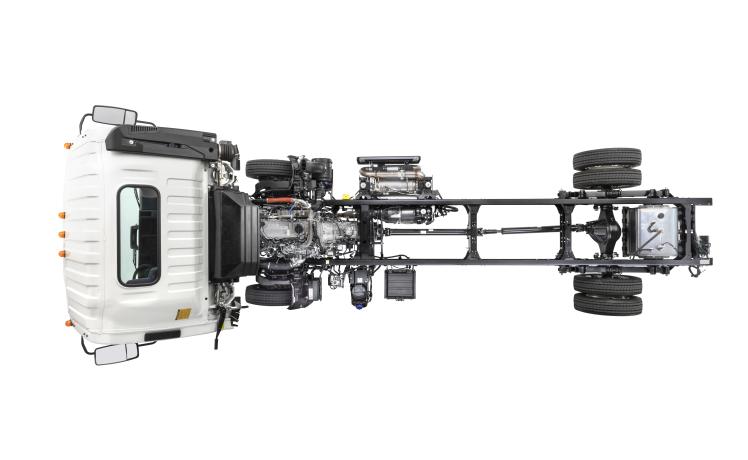 Protect Your Investment
Isuzu Vehicle Warranties
Boyer Trucks offers warranties for both new and used commercial Isuzu vehicles. Whether you want to protect your brand new Isuzu you bought with us, or you want to protect your trusted Isuzu work vehicle you've had for years, Boyer Trucks has a warranty plan to fit your vehicle and budget.