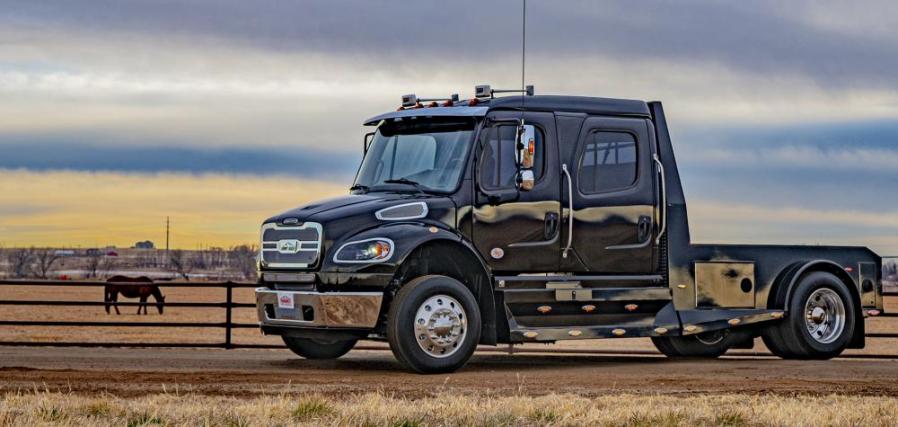 Hauler Trucks for Sale
Shop Top of the Line Hauler Trucks by Summit Haulers and SportChassis.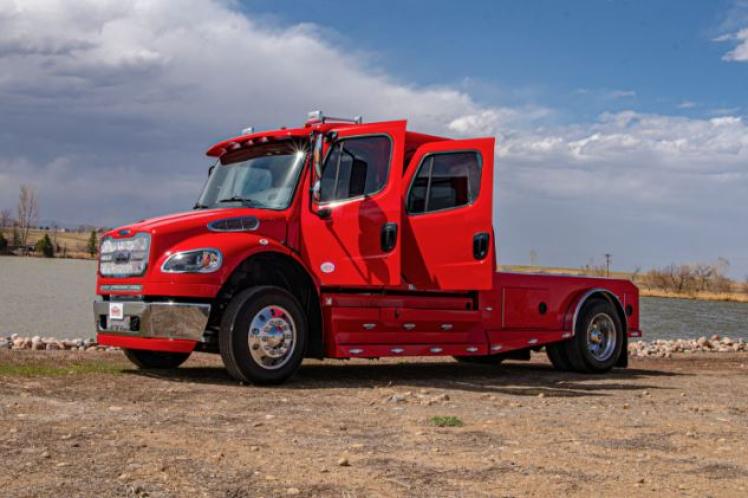 Luxury Custom Built Hauler Trucks
Summit Hauler Trucks
When you need to tow a big load, a hauler truck is a must. Boyer Trucks carries the haulers trucks by the top manufactures, Ford and Freightliner, and upfit by Summit Haulers and SportChassis. You can rest assured no pull is too heavy, whether you are pulling something for work or adventure, we have you covered. We offer the best hauling solutions available. Call Now: (612) 819-7371
At Boyer Trucks, we believe in having options and providing superior customer service every step of the way. Our team of expert and professional sales reps will work with you to find the exact hauler needed for your job. If we don't have it in our large inventory, we can work with you to customize it to your desired specifications and features. Whether you need a hauler to tow a large 5th wheel RV or one for your business, we are here to help.
Summit Haulers bring luxury and fine craftsmanship to the Freightliner M2 106 and 112 recreation chassis providing next level comfort, style, performance and convience. Summit Haulers come built with standard features that offer top of the line comfort, convenience, and safety without any additional cost. Kenwood speaker package, captain seats, black or tan leather, Air Brakes and Engine Brake, Voyager Camera System, and more, Summit Haulers are more then just a truck. Find out more on Summit Hauler standard features and custom options HERE.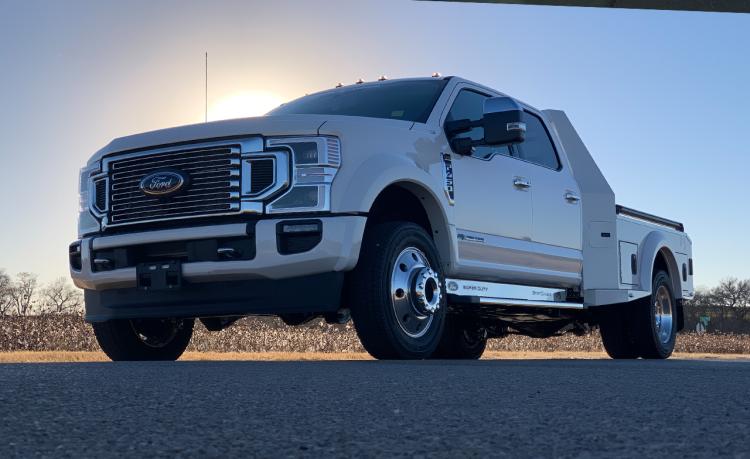 Best-In-Class Payload Hauler Trucks
SportsChassis LH3 Hauler Trucks
Boyer Trucks offers the popular and highly sought after Ford x SportChassis Hauler Trucks. SportChassis Hauler Trucks offer a remarkable fusion of power, versatility, and luxury, making them a compelling choice for those seeking an exceptional hauling experience. These trucks are purpose-built to effortlessly tow heavy loads, whether it's a sizable trailer, RV, horse trailer, or boat. The immense towing capacity and robust engine options provide a sense of confidence on the road, ensuring a smooth and stable ride even when carrying substantial cargo. Call Now: (612) 819-7371
The SportsChassis LH3 is the first to incorporate all of Ford's factory installed cameras, sensors, safety features, 5th-wheel hitch mounts, rear hitch, and spare tire mount. Experience the F-450 Diesel Dually like never before with a 6.7L Power Stroke V8 Turbo Diesel Engine, TorqShift 10 Transmission and 4 wheel ABS hydraulic brakes. The LH3 is truly a plug & play option with specifically designed direct wiring connections to Ford's factory wiring. It is tough to beat the combination of Ford's "Best-In-Class Payload" and the quality of a SportChassis hauler truck. Click HERE to learn more about the SportChassis LH3 Hauler available at Boyer Trucks.
FAQs
What is a medium-duty hauler truck?

Hauler trucks come in a variety of styles with each designed for a different level of towing capabilities. Medium-duty hauler trucks are those that are class 6 to 7. The gross vehicle weight range of a medium-duty truck is 19,501-33,000 lbs. These trucks are often used for lighter duty applications, such as towing a small trailer bed. For bigger jobs, a heavy-duty hauler truck is an optimal choice. These are often utilized in commercial applications due to their ability to haul heavier amounts of goods without putting stress on the engine or transmission. Deciding between a medium-duty or heavy-duty hauler will come down to your specific hauling needs. It is important to consider the largest loads you plan to haul when picking the right truck to purchase. This will ensure you never go beyond the truck's maximum capabilities.

Should I buy a new or used hauler truck?

If you are considering the purchase of a hauler truck, you will need to first decide whether you are purchasing new or used. This will play a big role in the cost of the hauler and the options available to you. Both new and used haulers can be a great choice. In the end, it comes down to a few important factors. First, do you want a warranty with the truck? If you do, a new hauler is probably the best way to go. Next, are you concerned about any specific customizations? If so, opting for a new hauler that is built to meet your specific needs will be the right choice. Conversely, if you aren't concerned about a warranty and are looking for a cheaper deal, a used hauler can be an excellent option. If you opt to purchase a used truck, make sure to work with a reputable dealer. A good dealer should carefully vet any trade-ins and ensure that the truck they are selling you is ready for the road.

Does Boyer Truck service Hauler Trucks?

Yes, Boyer Trucks can service all makes and models at any of our locations. Boyer Trucks in Superior, Wisconsin is certified for all Freightliner warranty repair and service.

Can I customize my hauler?

Yes! Boyer Trucks does have an extensive inventory of Hauler Trucks, our dedicated sales and service team can help you customize a new hauler to your desired specifications and features to meet in your individual needs. Whether you are pulling an 5th wheel RV or need a job specific hauler, Boyer Trucks has you covered. Call us today: 612-819-7371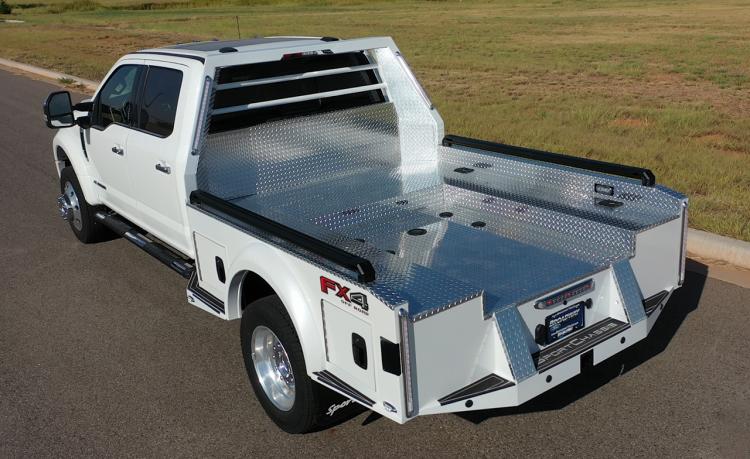 About Hauler Trucks
Uses and Benefits of Hauler Trucks
A hauler truck, also known as a heavy-duty truck, is a powerful commercial vehicle designed for transporting large and heavy loads over long distances. These trucks are characterized by their robust construction, high towing capacity, and ability to carry substantial payloads. Hauler trucks are commonly used in industries such as transportation, construction, mining, and agriculture.
Here are some key features and characteristics of hauler trucks:
Size and Capacity: Hauler trucks are typically larger and more robust than standard commercial trucks. They have a high gross vehicle weight rating (GVWR) and are capable of carrying significant payloads, often exceeding tens of thousands of pounds.

Towing Capability: Hauler trucks are equipped with powerful engines and heavy-duty towing systems, enabling them to tow trailers and other heavy equipment. They may have a variety of towing setups, such as fifth-wheel hitches, gooseneck hitches, or pintle hooks, depending on the intended use.

Engine Power: Hauler trucks are equipped with powerful engines, often diesel, to provide the necessary torque and pulling power required for hauling heavy loads. These engines typically have high horsepower and torque ratings to handle demanding tasks.

Suspension and Braking: Hauler trucks have reinforced suspensions and braking systems to cope with the weight and stress imposed by heavy loads. The suspension is designed to provide stability and smooth handling while ensuring the truck remains level and balanced.

Specialized Trailers: Hauler trucks are commonly paired with specialized trailers to suit specific transportation needs. Examples include flatbed trailers for carrying large equipment or cargo, dump trailers for transporting loose materials, tanker trailers for hauling liquids, and livestock trailers for transporting animals.

Cab Design: The cab of a hauler truck is often spacious and equipped with amenities to provide comfort and convenience for long-haul drivers. These features may include air conditioning, ergonomic seating, sleeping compartments, advanced audio systems, and various driver assistance technologies.
Hauler trucks are critical for industries that require the transportation of heavy goods and equipment. They provide the necessary power, towing capacity, and durability to handle demanding tasks and operate under challenging conditions.
These industries include but are not limited to:
Freight transport
Construction industry hauling construction equipment, materials and machinery.
Mining and quarrying
Waste management
Agriculture and livestock
Oversized load transport