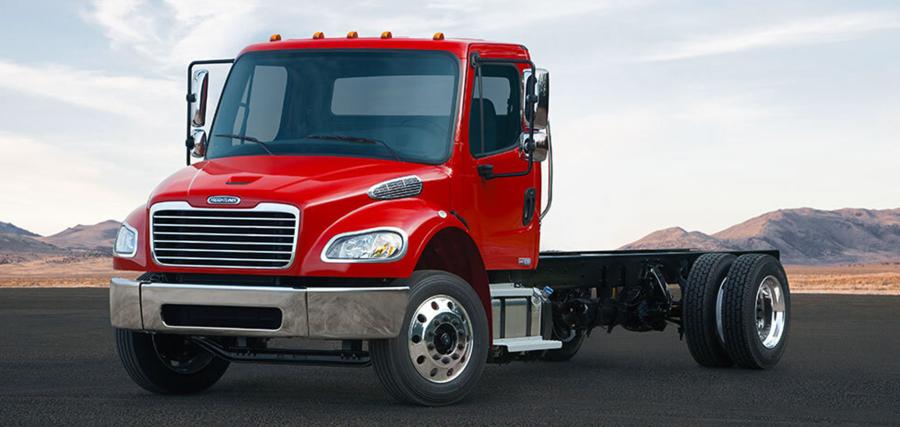 Cab and Chassis Trucks for Sale
Shop Boyer Trucks for New and Used Cab and Chassis for Sale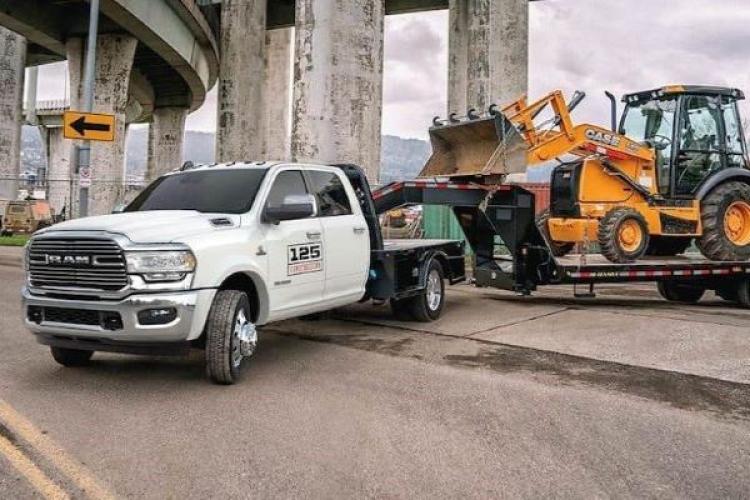 The Boyer Trucks Difference
Boyer Trucks Carries Only the Highest Quality Cab and Chassis Trucks
Cab and chassis trucks are a unique and customizable truck. They are valued for their ability to be customized to face specific tasks at hand. Whether you're working in construction or spending your days on the family farm, a good cab and chassis will offer the exact functionality for your specific business needs.
Boyer Trucks is proud to carry high quality inventory of commercial trucks from the leading industry leading manufacturers such as: Ford, International, Isuzu, Ram, and more. Talk to our knowledgeable and experienced sales team and they will help you find the right cab & chassis for your business. We offer personal and commercial financing for both new and used vehicles.
Cab and Chassis Inventory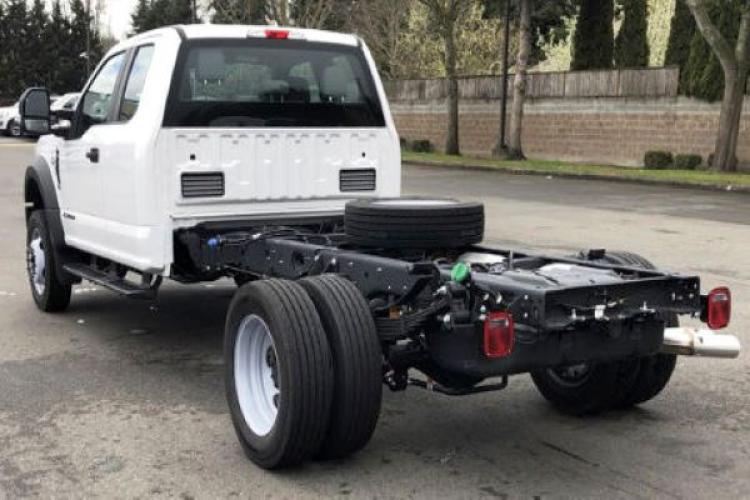 Is a Cab & Chassis Right for You
About Cab & Chassis
A cab and chassis is perfect for someone who needs a specialized vehicle because of its bare-boned base. This truck comes equipped with a cabin area and a frame and meant to be upfitted with equipment of your choice. The cab is ready to use from day one, but the rest of the truck is a blank slate for you to customize to your needs like what you want on the framing.
The chassis cabs are fundamentally a pickup truck with no bed. Choosing a chassis cab over a semi-trailer dump truck offers better mobility. A cab chassis is designed with up-fitting in mind and will accommodate large payloads because this type of truck can carry heavy loads over its rear axle.
FAQs
What Does Cab and Chassis Mean?

Cab and chassis, or half truck, are built to allow buyers to custom build their cab and chassis according to their needs. This truck does not come with a pre-built cargo area, flatbed, or other equipment like most commercial trucks do. You can think of a cab and chassis as a blueprint for any truck. The half truck comes equipped with a cab and chassis rails, and from there it can be customized with additional equipment. Making a cab and chassis truck ideal for industries that call for unique components on their trucks. Instead of trying to have a standard commercial truck fit your needs, a cab and chassis allows you to design a perfect truck catered towards your business.

How Is a Chassis Cab Different From a Pickup Truck?

A chassis truck will appear like a pickup truck in the front, but the rear has a reinforced platform instead of a boxed pickup bed. A cab chassis is more basic than the pickup with fewer features available. The chassis is meant to transport heavy things. Pickup trucks will come with a boxed pickup bed installed behind the cab and are meant for smooth driving and performance. They are particularly good at towing. A cab and chassis is perfect for someone who needs a specialized vehicle because of its bare-boned base. This truck comes equipped with a cabin area and a frame.

What Are the Ideal Uses for a Cab and Chassis?

With modification the cab & chassis can attach a dump body to a crane lift. There are many aftermarket mofication kits that are available for use. The kits can make it simple to design the right truck for the job at hand. You'll be able to continuously modify the cab & chassis to handle ongoing work. A cab and chassis can be used for a large variety of different tasks across multiple industries. A few common applications for cab and chassis vehicles include: - Agriculture, including farm and ranching - Electrical and plumbing - Construction and landscaping - Heavy hauling Ultimately, there is no single-use for a cab chassis. The beauty of this unique truck is it can be used for many different scenarios. The focus when purchasing should be on the quality of the vehicle and the manufacturer backing the product. From there, you can turn this truck into precisely the commercial vehicle you need. Boyer Trucks partners with a lot of really great body manufactures to help with your custom build for your needs.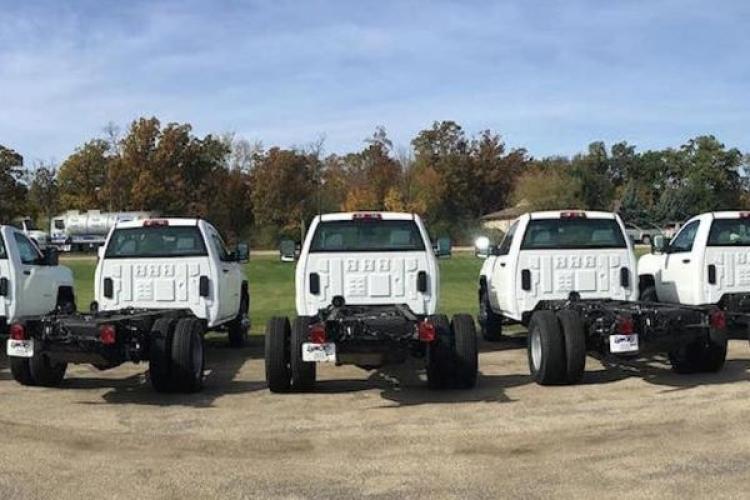 Not All Cab & Chassis Trucks Are Created the Same
Types of Cab & Chassis
Not all chassis trucks are made the same. Each chassis has different frameworks available. Your cab & chassis tuck choice will vary depending on your business.
The types of chassis bodies:
Service Body Chassis
The service body will be the chassis cab that looks the most like a pickup truck. It will have an extra wide bed with added compartments meant for storage. It can be customized to have a fully covered back section for added protection and storage.
Commonly sought out by utility workers and contractors who need different types of equipment in their day. Some examples of businesses that use a service body truck chassis: plumbers, painters, carpenters, and electricians.
Platform Body Chassis
The platform body chassis is a versatile chassis that has an open and long flatbed attached to its rear cab. If you are needing to haul heavy, irregular-shaped, or bulky equipment then the platform chassis body is the choice for your needs.
A favorite choice of most large contracting companies. Used for carrying huge landscaping equipment, towing vehicles, or transporting building materials.
Stake Body Chassis
Similar to a platform chassis, but it has vertical stakes located around the edge of its flatbed that creates a fence. The stake body chassis has less versality compared to the platform chassis, but it allows better hauling security because of its fence structure that the stakes create.
Stake body trucks are utilized to haul heavy and loose materials. It will commonly go by "concrete body truck" because this type of chassis is often used by concrete laborers.
Dump Body Chassis
A dump body truck is fundamentally a smaller dump-truck that allows for transportation of bulk materials like dirt and gravel. It has a rear bed that can be lifted from the back to dump its containing material. A dump body truck is commonly used for construction, roadwork, or landscaping.