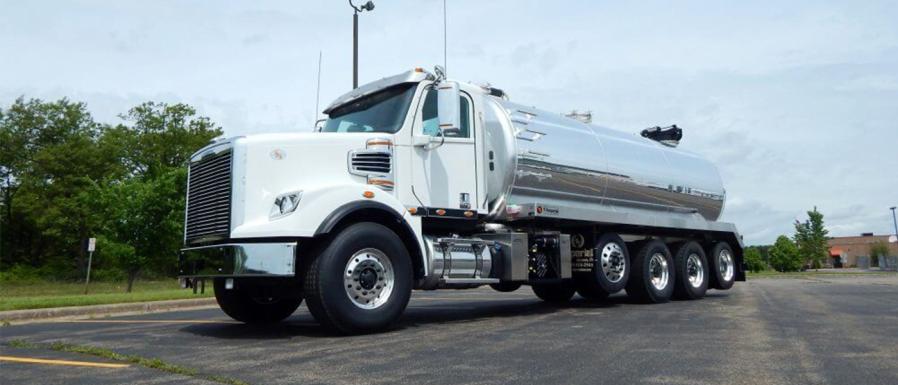 Vac Trucks for Sale
Shop Boyer Trucks for New and Used Vac Trucks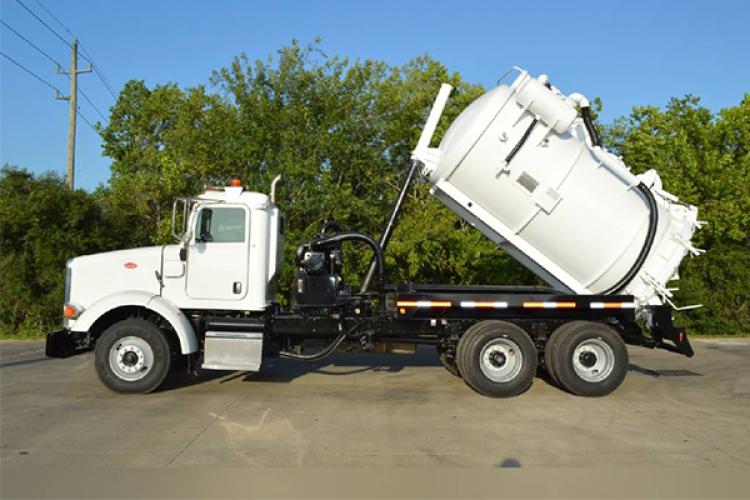 The Boyer Trucks Difference
Boyer Trucks Carries Only the Highest Quality Vac Trucks
A vacuum truck is utilized to suction up liquids into its tank from a location. The liquid can also be a thicker substance like mud or sludge. The technology that vac trucks use is still fairly new to the construction industry, but it is a very useful tool on the construction site.
Boyer Trucks is proud to carry high quality inventory of commercial trucks from the leading industry leading manufacturers such as: Freightliner, Western Star and more. Talk to our knowledgeable and experienced sales team and they will help you find the right vac truck for your business. We offer personal and commercial financing for both new and used vehicles.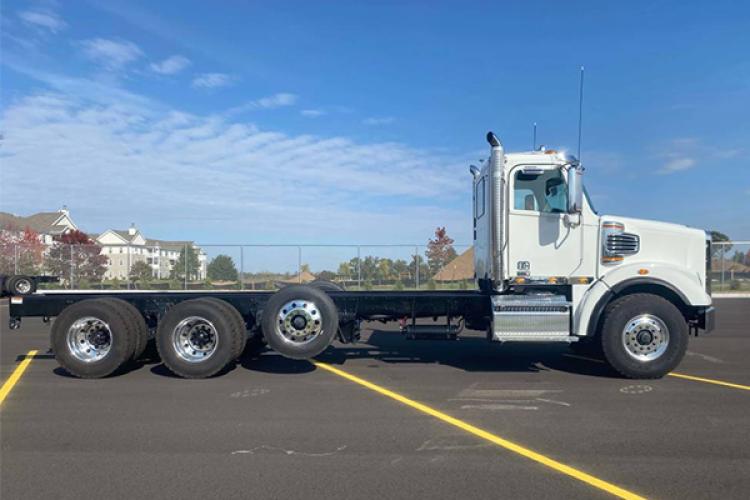 Is a Vac Truck Right for You?
About Vac Trucks
A vacuum truck is a truck that does what its name says – vacuums liquids and sludge from a place to its tank. This commercial truck is capable of moving large amounts of non-hazardous and hazardous materials. A vac truck will work by creating negative air pressure with its pump to suck up materials. Depending on the type of pump featured on the vacuum truck will then depend on the power of its suction.
FAQs
What Should You Consider When Purchasing a Vac Truck?

Consider the type of work you'll want to get done with your vacuum truck. It'll be important to know what materials you are suctioning to get the right type of pump on your vac truck. There are 4 different types of vac trucks: industrial vacuum loaders, liquid vacuum trucks, combination vacuum trucks, and vacuum tankers to choose from. Understanding the difference between the types of vac trucks available can help you make your choice for the jobs wanting to be accomplished. The make or manufacturer you choose for the vac truck will affect the quality of the equipment and its performance. Talk to our knowledgeable staff to find the right vac truck for your needs.

What Are the Typical Uses for a Vac Truck?

Vacuum trucks are used to clean and clear septic, water, or sewerage tanks. Vac trucks are also utilized for their ability to locate utility lines because they're able to non-destructively dig and suction away slurries and not damage the line, which avoids the risk of a line strike. These trucks can be useful in rescue missions and environmental disasters because they can quickly clear and store dangerous waste, oil spills, and materials.

How Does a Vacuum Truck Work?

Similar to a shop vac, a vacuum truck has a powerful pump that removes air from the holding tank. The primary and secondary shutoff valves on hoses being opened forces the tank to attempt to equalize the pressure inside, letting the truck suck up materials.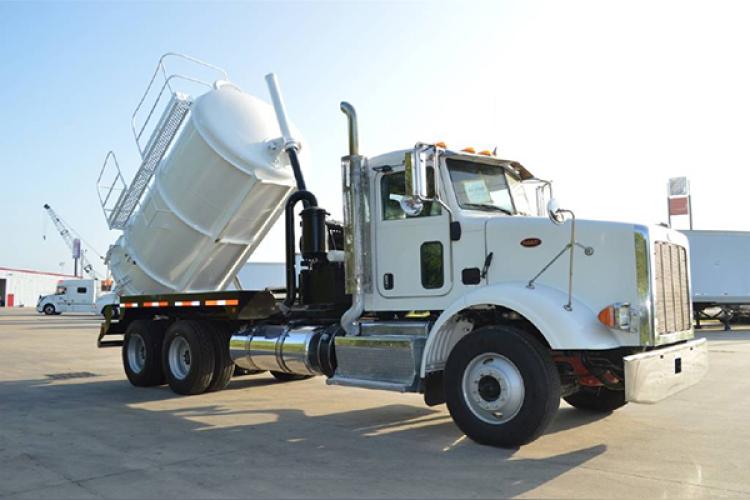 Not All Vac Trucks Are Created the Same
Types of Vac Trucks
There are different types of vac truck and each will have different capabilities of suction and what types of materials it can remove. There are 4 types of vacuum trucks: industrial vacuum loaders, liquid vacuum trucks, combination vacuum trucks, and vacuum tankers.
Industrial Vacuum Loaders
Industrial vacuum loaders are great for working with dry or dusty ground. These trucks direct air and make it possible to remove a range of materials, this function is used with positive displacement blowers. Industrial vacuum loaders are equipped with a filtration system that is unique because it makes it possible to use them on work sites or locations that have a lot of flying ash or debris. It's an ideal choice for locations like chemical and manufacturing plants.
Liquid Vacuum Trucks
Liquid vacuum trucks are used in a wide variety of commercial and industrial applications to suck and pump liquids. A vac truck can successfully pump liquids from septic tanks, oil spills, and other situations.
Combination Vacuum Trucks
The combination vac truck can vacuum up both wet and dry materials. Generally most combination units are extremely versatile by being able to switch between dry and wet systems. These types of trucks are great options for the cleaning of storm drains, settling ponds, drainage of ditches, and catch basins.
Vacuum Tankers
A vacuum tanker is the ideal choice when you need more power than what a vacuum truck can provide. Vacuum tankers have the ability to hold, transfer, and suck a variety of slurries and liquids than a vacuum truck can.