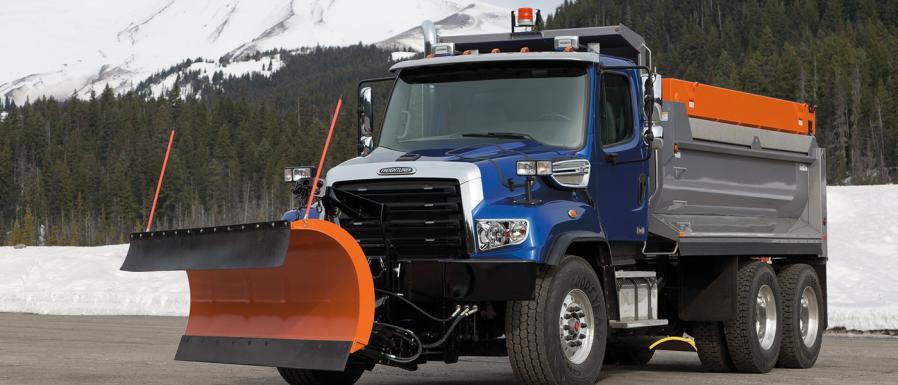 Plow Trucks for Sale
Shop Boyer Trucks for New and Used Plow Trucks
The Boyer Trucks Difference
Boyer Trucks Carries Only the Highest Quality Plow Trucks
A plow truck is a truck that's used to clear snow from a location, either for commercial or personal use.
Boyer Trucks is proud to carry high quality inventory of commercial trucks from the leading industry leading manufacturers such as: Freightliner, Western Star, Ford, Mack and more. Talk to our knowledgeable and experienced sales team and they will help you find the right plow truck for your business. We offer personal and commercial financing for both new and used vehicles.
Plow Trucks Inventory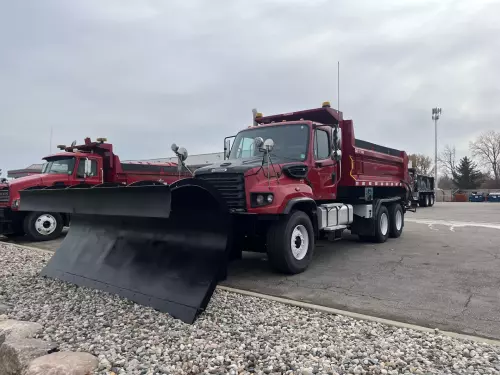 2013 Freightliner
114SD
$87,900
Is a Plow Truck Right for You?
About Plow Trucks
A plow truck is a seasonal vehicle that will plow snow for home or commercial use. Snow removal isn't an easy job, but a plow truck makes it easier. There are plows that come in all sizes, shapes, weights and abilities. Pair the right type of truck with the right plow and you'll get the job you need done.
FAQs
What Should You Consider When Purchasing a Plow Truck?

Know how your plow will be used before purchasing, whether it's clearing someone's driveway or roads, because it will end up requiring a different type of plow truck. A big thing to consider when purchasing a plow truck is selecting the right plow attachment. If you buy a plow that's too big, then you can do a lot of damage to your vehicle. The lighter your truck is and the heavier your plow is will have an affect on your vehicle's traction. Work closely with one of our sales representatives so they can assist you in finding the perfect plow truck for your needs.

Does the Material on the Snow Plow Make a Difference?

Yes, there are different materials that make up snow plows. There are three materials that are used and each have their pros and cons. There are stainless steel, mild steel, and polyethylene materials. Mild steel is the most common material, and the cheapest option. Stainless steel is a great option if you want to invest more because it is tougher and more resistant to rust and corrosion than mild steel. Polyethylene, or "poly", are plows that are great at fighting against scratches, and will be great at clearing snow because snow will rarely stick to the surface of the plow.

What's the Difference Between Home and Commercial Plowing?

An investment in a snow plow for home use is not as expensive as a commercial plow truck. A straight plow with a smaller pickup truck will be a great choice for home use. Commercial businesses are a bigger investment and a v-shaped plow is a great option for its versatility. Larger plows will get more work done efficiently on a commercial level.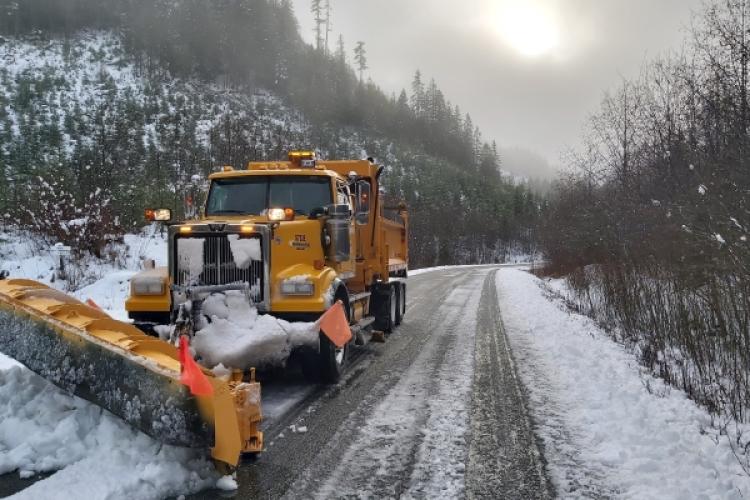 Not All Plow Trucks Are Created the Same
Types of Plow Trucks
You will have a plow attachment already installed on the truck of purchase. From there you will be able to swap out plow attachments for a different one than the one on your purchased plow truck.
There are 3 different types of snow plow attachments: a straight-edge, v-plow, box/push plows.
Straight Edge Plow
These plows are the best at clearing open spaces because of its straight edge.
V-Plow
The v-plow is the most versatile of the plows, allowing you to switch from a V shape, to a straight shape or a scoop shape. The versatility enables plow drivers to clear snow in different settings while operating the truck.
Box/Push Plow
A box or push plow is most used on a compact tractor or skid steers. This plow is best suited for clearing larger areas than a straight plow is able to.
There are 3 types of trucks to choose from: light trucks, midsize trucks, and heavy-duty trucks.
Light Trucks
Light trucks and SUVs are best for noncommercial uses because they are light and won't weigh down the truck with its plow and make it hard to maneuver. A light truck will be able to handle a plow that's under 300 lbs.
Midsize Trucks
The midsize truck can handle a heavier plow with durability over the lighter truck. It is an ideal plow truck for light commercial plowing. This sized truck can take a plow that is 300-600 lbs.
Heavy-Duty Trucks
Heavy-duty trucks are the largest vehicle option and can hold the biggest plow. The big commercial plows will weigh in at 600-1,000 lbs.