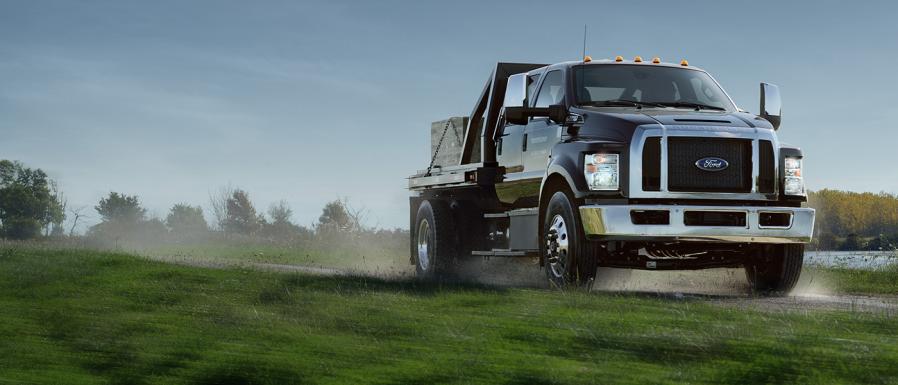 Flatbed Trucks for Sale
Shop Boyer Trucks for New and Used Flatbed Trucks for Sale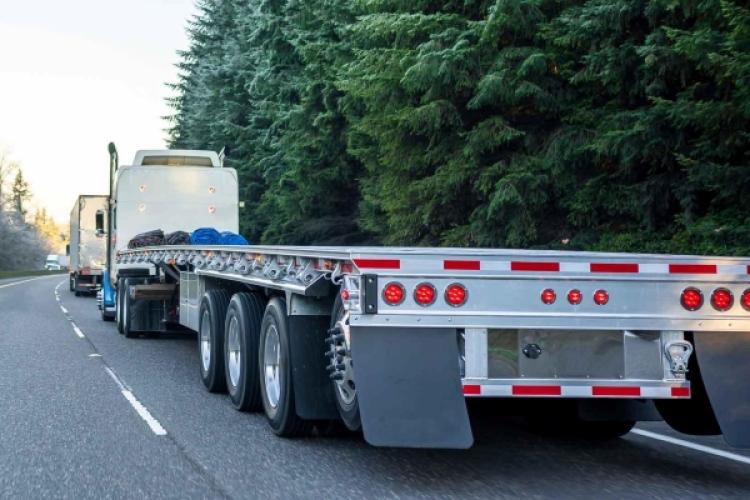 The Boyer Trucks Difference
Boyer Trucks Carries Only the Highest Quality Flatbed Trucks
Flatbed trucks are a versatile vehicle that are designed to have a standard cab combined with a flatbed trailer. A standard flatbed truck is focused on having an open space that offers easy load and unload options. You will not find walls or roofing to protect the cargo on a standard flatbed truck.
This truck is ideal for transportation of large, bulky cargo or equipment. There are some flatbed trucks that come equipped with a fence-like wall, and are often referred to as "stake body trucks", because of the stakes supporting the fencing.
Boyer Trucks is proud to carry high quality inventory of commercial trucks from the leading industry leading manufacturers such as: International, Freightliner, Ford, Western Star and more. Talk to our knowledgeable and experienced sales team and they will help you find the right flatbed truck for your business. We offer personal and commercial financing for both new and used vehicles.
Flatbed Truck Inventory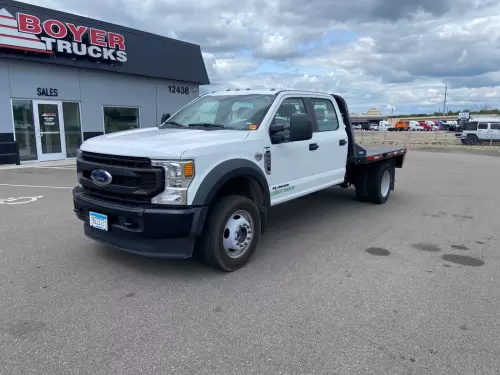 2020 Ford
F450 Flatbed Truck
$59,900
Vehicle Type
Flatbed Truck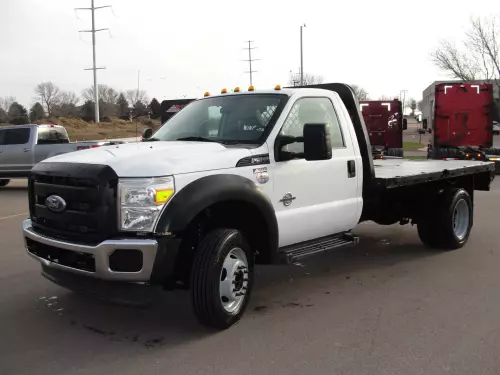 2011 Ford
F-550 Regular Cab 4x4 Diesel Flatbed Truck
$39,900
Vehicle Type
Flatbed Truck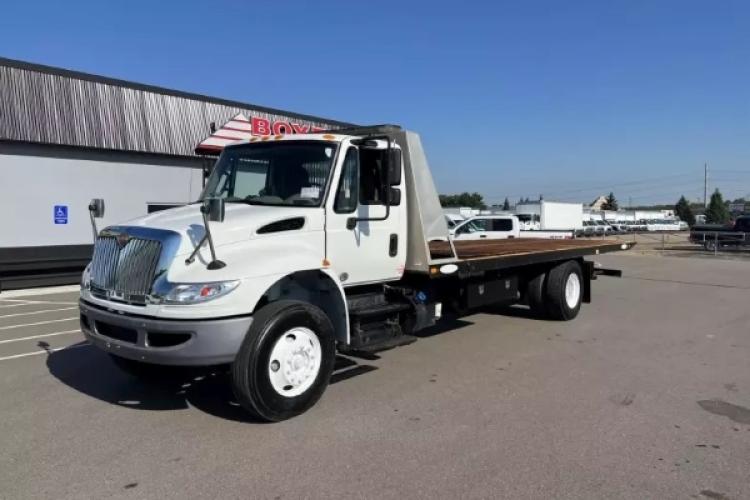 Is a Flatbed Truck Right for You?
About Flatbed Trucks
A dump truck is designed to travel with loads of materials like sand or gravel. The dump truck is a heavy-duty truck that makes unloading simple. Because of hydraulics, a dump truck's containing goods can be emptied through a simple process in which a hinge carefully releases the truck's contents to the ground.
A dump truck is a specialty workhorse truck that is often utilized by businesses that want substantial amounts of loose and heavy materials moved and re-deposited to another location. There are a variety of styles to choose from like side-tippers to end dumps. The type of dump truck you choose will depend on the jobs you will need to carry out. There are also a range of sizes available, like a semi-truck style or a smaller transfer dump truck.
FAQs
How Long is a Flatbed Truck?

Flatbeds are on average 48 ft, but there are longer flatbeds available to purchase, including a very impressive 53 ft long flatbed. Standard flatbed trucks will have legal limitations on how long and wide the cargo can be. Learn more about the regulations across the regions that you plan to haul goods over so that you don't run into any issues when transporting bulky items. Also, ensure that you have a precise method for measuring the length and width of the cargo you will be hauling.

How Much Weight Can You Put on a Flatbed Truck?

The flatbed truck is capable of transporting heavy loads across long and short distances, making it a true workhorse. How much it can carry will depend on the truck's size and of the truck and legal limits. You can expect it to handle hauling around 46,000 pounds. Gathering the information on the legal limits of load weights will help you to understand how much weight you can carry and where. Load weights will be strictly enforced through use of weigh stations located alongside major highways. It will be important to understand what your legal weight limitations are before hauling any cargo on that particular commercial truck. Make sure to let your sales representative know what kind of hauling you will be doing and they will point you to the right flatbed for the specific weights you'll be hauling.

What Should You Consider When Purchasing a Flatbed Truck?

A flatbed truck will involve careful research, but our sales team will be a helpful source in your investment. You can start the process by reviewing the manufacturers offering the best truck for your needs. Manufacturers such as Freightliner, Western Star, and International have a proven track record backed with years of designing top-quality flatbed trucks. Considering what size of flatbed truck to invest in is another part of the process that will need high consideration. Generally, most flatbed trucks are 48 ft. long. The decision between a standard flatbed or a stake body truck is one you will want to consider if you want more secured cargo or the versatility of an open air bed.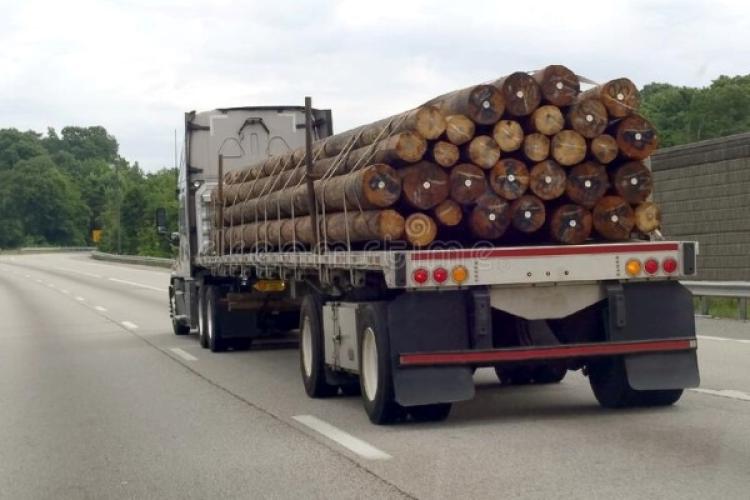 What Industries Utilize Flatbed Trucks?
Uses for Flatbed Trucks
Flatbed trucks are a very versatile vehicle. Because of its open cargo bed, they're extremely favored in the trucking and transportation industry. A few of the most common industries that will use flatbed trucks:
Construction

Agriculture

Scrapping

Logging

Oil and gas

Towing

Aviation