Elevating Van Life: What Sets Antero Vans Apart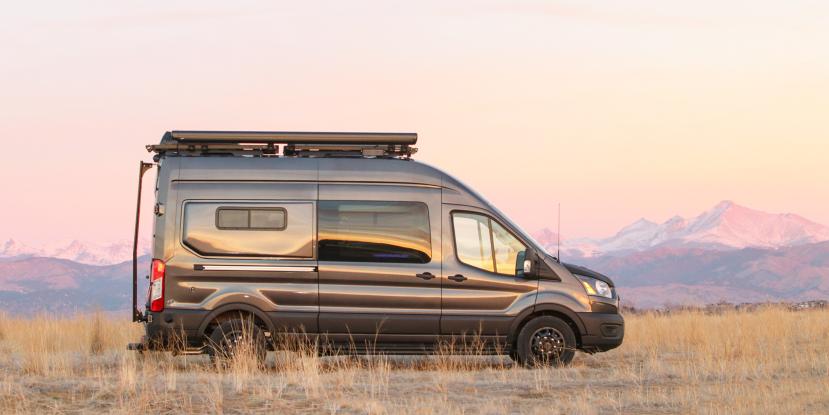 With the rise in popularity of van life, there has also been an increase in the number of campervans available on the market. This can make it hard to decide which campervan is the right pick and which option will offer the best features and benefits for your specific needs.
The good news is that when you pick an adventure van built by Antero Adventure Motors, you can rest assured that you are getting a high-quality build with the latest and best in campervan features. Boyer Trucks is proud to offer such a high-quality campervan.
Today, we'll take a look at what sets Antero vans apart from the rest and why owning one of these builds could elevate your next adventure.
RVIA Certified
As the demand for campervans continues to skyrocket, many businesses are pumping out van builds at such a rapid rate that quality is suffering. At Antero Adventure Motors, they have always held themselves to a higher standard of quality when it comes to their builds. They don't plan to stop doing so today.
In fact, one of the ways their vans stand out from the rest is that they are RV Industry Association (RVIA) certified. The RVIA requires that van builds meet a specific set of standards. The standards that must be met help ensure that every build is adhering to safety requirements and meets all the industry codes and requirements.
Not only that, but RVIA performs unannounced inspections, which means that to maintain their certification, they have to ensure that anything they build will meet the association's standards at any given moment.
For you, this translates to a high-quality build that puts safety first. You can be certain that your purchase will be a long-term investment.
Customizable to Meet Your Own Needs
Not every person who purchases a campervan has the same goals for the use of their new van. At Antero Adventure Motors, they recognize that campervans are used for a variety of applications by people from all different walks of life.
For some, a campervan is a relaxing weekend retreat. For others, it is a workspace on the road. And, in some cases, it's the catalyst for recreational adventures, requiring space for equipment and gear.
That is why their vans feature a smart floor system. Their full-length L-track insets make it possible for you to change the configuration of the seating and accessories to meet your needs.
For the mountain biker, this might mean prioritizing space for a few bikes. For the retiree, this might mean creating a relaxing seating space for meals and watching an evening TV show. Regardless, the customizable space is one of the ways that Antero campervans differentiate from others on the market.
Off-Grid Ready
Historically, most motorhomes and campervans have depended on access to plug-ins to power everything inside. This means that camping in these recreational vehicles has required access to the grid — think RV parks and established campgrounds.
Antero campervans allow you to break free from the grid. With a power package that boasts 210 amp hours of Lithium-Ion battery storage, 180 watts of rooftop solar, and a 2,000-watt inverter, you can enjoy camping in more remote locations.
Additionally, they have built-in power outlets throughout the campervan, making it easy for you to charge up cell phones, tablets, laptops, and more.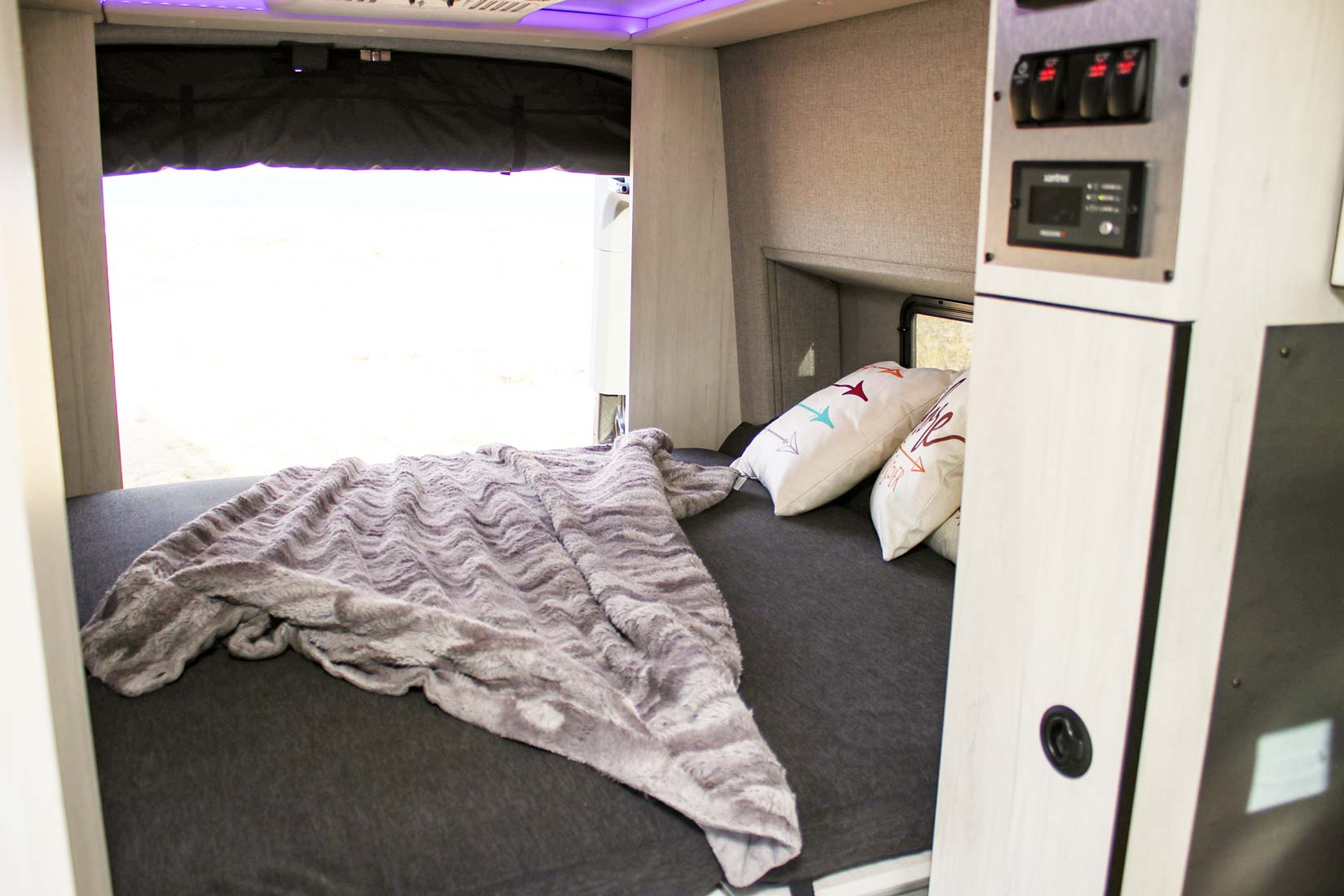 Optimized Use of Space
One of the best parts about owning a campervan versus a large RV is that the vehicle is much easier to maneuver. These Class Bs are capable of driving down most roads and can park in a standard parking space.
However, due to the smaller size of a campervan, the interior space has to be optimized to make the most of what is available. At Antero, they've created a proprietary DayDreamer multi-function bed to ensure that the interior of the van still feels roomy while offering the functionality that will meet your needs on the road.
This bed converts into a sleeping area, eating space, or workspace depending on how you configure it. The design makes it extremely easy to lift, and when the bed is tucked away, it takes very little storage space.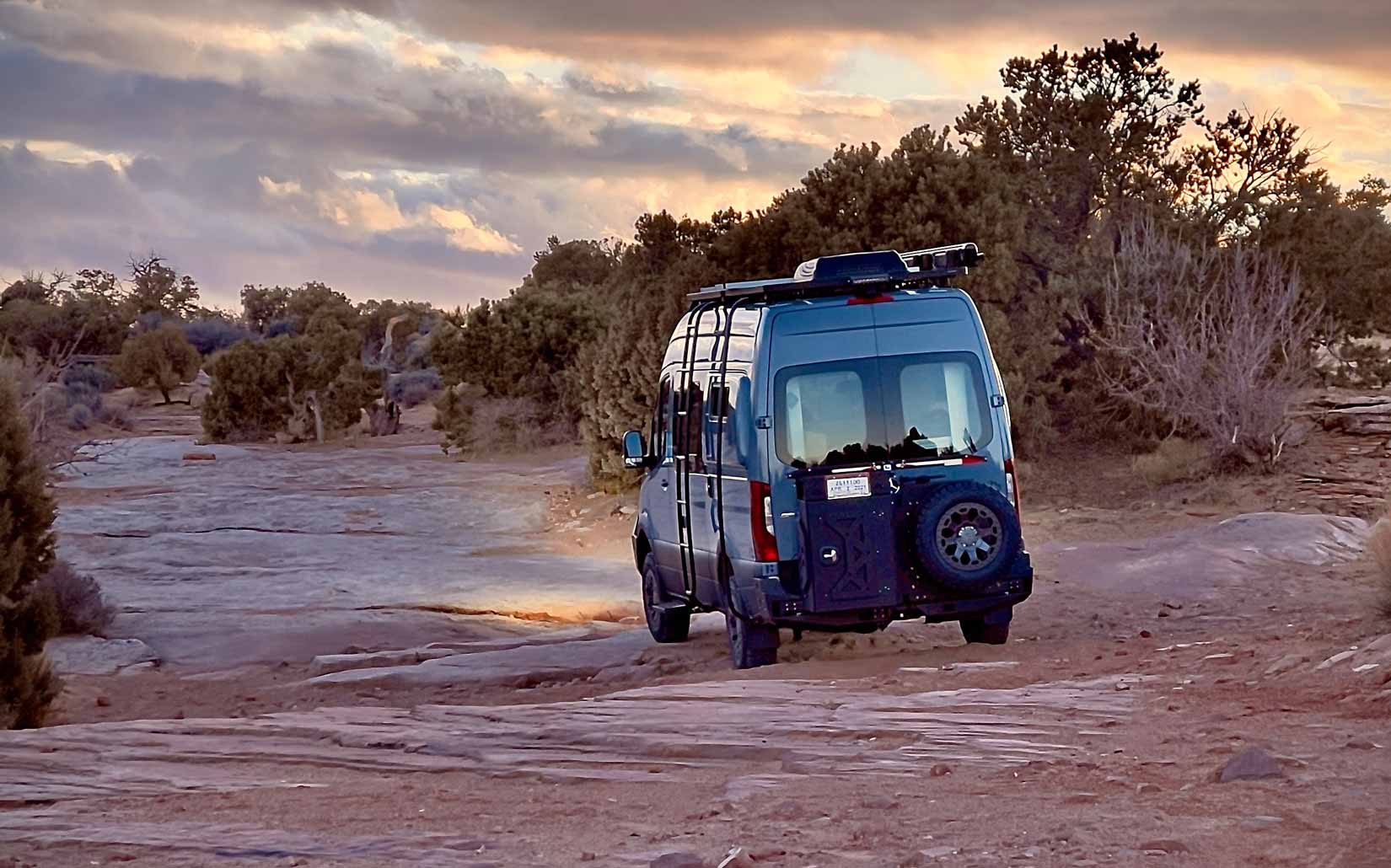 Upgraded Wheels and Tires
While the interior of the campervan is important, Antero van builds don't stop there. Instead, they took the time to think about what would matter the most on the exterior of the build.
One area where they placed their focus was on the campervan's wheels and tires. After all, the idea of their campervans was rooted in adventure. For this reason, all of their builds feature upgraded off-road wheels and tires.
Whether you are climbing a remote mountain road, or you simply want the reassurance that you'll be OK taking on that muddy backroad to a campground, the wheels and tires on their campervans are designed to give you peace of mind wherever the trail takes you.
Contact Boyer Trucks Today
Contact Boyer Trucks Minneapolis today to tour one of these amazing Antero camperans. You could drive away today and start making memories, and going on advantures with Boyer Trucks and Antero.